Riding biopharma breakthroughs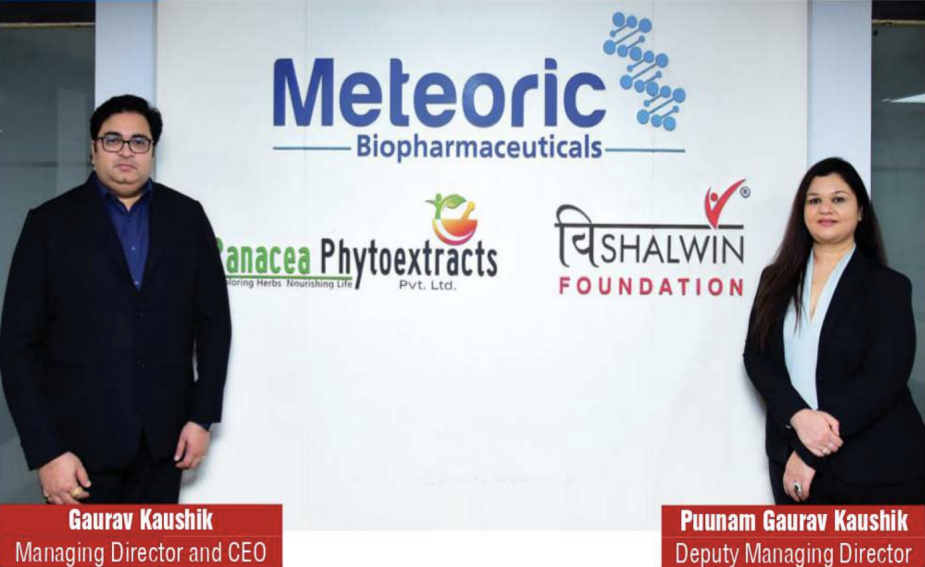 Corporate India October 31, 2022
Riding biopharma breakthroughs
With a number of plans and products lined up for the domestic and international markets, the Ahmedabad–based biopharma company is all set for fast–track growth.. 
Incorporated in 2006 by Gaurav Kaushik, Meteoric Biopharmaceuticals is a first–generation biopharma enterprise and a renowned name in the global bio–pharmaceutical landscape. With over 100 products, the company excels in manufacturing and marketing enzymes and enzymatic preparations, probiotics, nutraceuticals and animal healthcare products for various industries. The company also has an establishment in New Jersey in the US and a branch office in Vietnam. "It is our constant endeavour to deliver the highest- quality products backed by sound technical support. With the world moving towards using biotechnology against synthetic inputs, there has been significant growth in the application of biotech products. Meteoric, with its focus on integration and diversification, matches market requirements with best–in–class deliverables", says Gaurav Kaushik, Managing Director and CEO. Puunam Gaurav Kaushik, Deputy Managing Director of the company, plays multiple roles, including corporate affairs, human resources, marketing, public relations and CSR activities. 
With a belief in 'Innovation through Discovery', the company today services over 500 cus- tomers in over 90 countries. Meteoric Biopharmaceuticals has become a one–stop solution for all biological requirements across :
Enzymes 
Probiotics 
Nutraceuticals (Bioactives) 
Finished Formulations 
Animal Health Care
The company also offers unique services of product customization, concept formulation and contract manufac- turing under one roof. While research leads every new de- velopment, quality assurance is at the core of all it does. Today, Meteoric has 10 patents and over 50 registered trade- marks. It is also recognised as a leader in quality and com- pliance across highly regulated markets. It has successfully submitted over 25 dossiers of biological ingredients, and is working on around 30 dossiers (ASMF/DMF) on its new ingredient to register in new high–end regulated markets. 
Notes Mr Kaushik, "Our company focuses on offering solutions backed by stable and science–driven ingredients. We spent more than 12% of our revenue on our R&D programmes and to scale up; we expanded our initiatives to include working more in speciality enzymes and new strains and prebiotics in our probiotics portfolio. In addition, in nutraceutical (bioactive) segments, we are offering more in- gredients and solutions which target preventive diseases, disorders and care." The company expects sales of around Rs 140-150 crore in 2023, especially with the US business. Given the soaring dollar rates, imports have become more expensive, and like many other pharma companies Mete- oric is faced with price wars and price erosion, despite which it is confident of retaining its momentum. 
"We work actively on various classes of formulations, including very optimised products and for- mulations meant for biological availability and high efficacy to hu- mans in the preventive and cura- tive healthcare segment. We also help end users and our customers with less bulky and cost–effective medicines. Some of our ingredients are small in dosage but high in bioavailability. This bioavailability has already been studied in vivo and in vitro, backed by advanced clinical trials. Launching different ingredients, we have also been educating industries and various stakeholders about usage and handling. However, we have not compromised on the analytical part, a crucial part of this sector, which is to con- duct a proper analysis of ingredients and prove their scien- tific relevance", explains Mr Kaushik. 
In addition to ingredients and products, the biopharma major also assists various industries in adopting a scientific and world–class analysis of ingredients, which is currently lacking in the industry. For example, when combining dif- ferent ingredients for an excellent immune–modulator medi- cine, it should be backed by a complete set of analyses. Meteoric has many such projects and is helping industries adopt a proper analysis programme in both the ingredient and microbiological parts.
One of the primary differentiating factors that set Mete- oric Biopharmaceuticals apart from its peers in the market is our assistance to the customer on the analysis part. Whether it is innovations, R&D or product launches, the most impor- tant aspect at the customer end is how the product complies with the regulatory, QA and QC requirement in the country and the market where the product is to be launched. Mete- oric Biopharmaceuticals perorms analytical services very efficiently. This is one of our most crucial USPs, since ana- lyzing a biological product is very complex compared to a typical pharmaceutical ingredient.
An entrepreneur with his vision and sweat drives a company, and when it is recognized it acts as an incentive to keep doing better for the sector and the country. "At Mete- oric, we will continue to innovate into the biological space and contribute to making the biopharma sector the next IT sector of India," says Mr Kaushik.
Future plans at Meteoric include developing more biological processes, optimising the fermentation capabilities and launching more innovative and new probiotic strains that are being actively worked on. The company has been screening and isolat- ing different cultures from nature and is trying to explore their health benefits after the successful characterisation of microbes. Further, there are plans to try to expand more on the animal healthcare aspect. Although animal health care is a significant source of livelihood for the rural and semi–urban poor, it has unnecessarily witnessed the maximum abuse of antibiotics and chemicals. The company is also proactively working to pro- vide more biological solutions for animal healthcare. Another important segment is the ex- pansion of the recombinant set of enzymes and enzymatic formulations.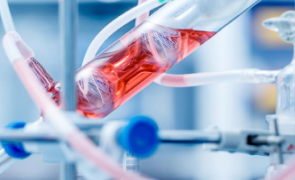 We are research driven
We are one stop solution for all biologics
We are Custom Formulation and Product Customisation under a single roof
We have a deep understanding of developed market regulations and procedures
We offer Expanding production capabilities